Browsing all articles tagged with Web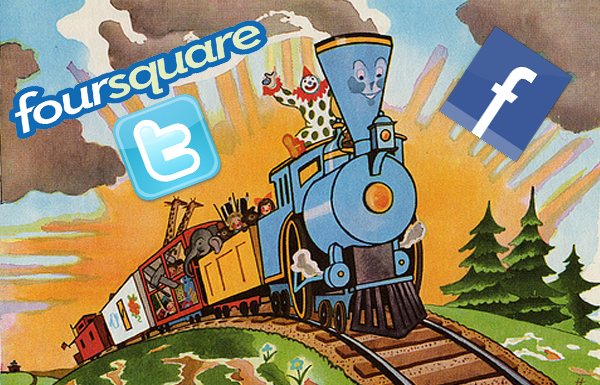 The power of Social Media is an untapped resource with unlimited potential. For the past few years, people have begun to wonder just how much strength one individual can draw from a few simple posts. With Twitter rising exponentially in the ranks, new precedent setting cases are surfacing of every day people voicing their unhappiness via their tweets, and actually getting a response.
Meet Breanna Hughes, an ambitious Social Medialite and dating blogger who has seemingly conquered all the latest mediums. According to her Twitter she is even mayor of a few locations on Foursquare and has over 3,600 followers.
A few weeks ago, Breanna made a trip down to the States, and was outraged at the length of her cell phone bill upon her return. She had not expected to be charged so harshly for twittering and texting while down South, and she voiced her frustrations on Twitter along with a photo of her bill. Within a day, she was contacted by Rogers (her cell phone provider) via some tweets, and was given the contact info for a department that eventually adjusted her bill. Her case garnered serious attention in Toronto, and her story was featured in The National Post.
Could this symbolize a new era in the field of Public Relations? There have been other similar cases in the past where companies dealt with complaints made via Social Media, but Hughes actually managed to get her bill changed. And with that victory, it can only be left to wonder how soon will be before we no longer need customer supports phone lines to voice our concerns?
The Amazing Race has a new season starting in a few weeks. And there is no better way to promote it than with a hilarious but brutal moment in the upcoming season, where a contestant gets smashed in the face by a sling shot rocketed watermelon.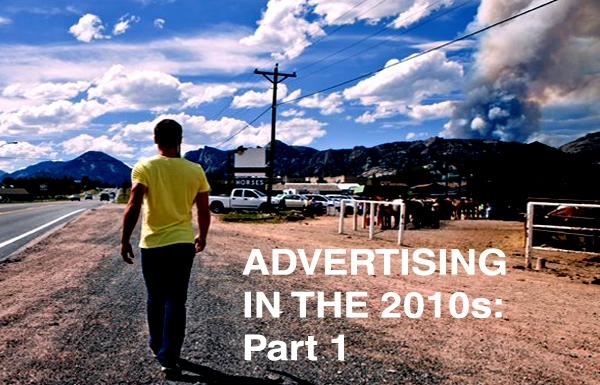 Is it irony, or just coincidence, that in a world where advertising for major corporations is drastically changing every day via Social Media one of the hottest television shows is about the origins of blatant mass marketing? Yes, I'm talking about you MadMen. Stop glorifying a world where catchy tag lines and shiny new products no longer work on the masses of consumers!
Part 1 of our Advertising in the 2010s series will focus on viral video campaigns, in particular, the ones that dress up like a user made amateur video in order to promote their product. Although there have been various online campaigns over the past few years, including the recent Old Spice questions and answers that even garnered a wedding proposal, few have been as cool and brand defining as the ones made by Levi's.
Back in 2008, this amateur video of a man doing Parkour-like jumps into a pair of jeans gained popularity online.

It seemed as though the clip was created by some highly skilled individual amateurs, especially considering the description simply read "Guys do crazy stunts and backflips into their pants". But it didn't take long for the online community to discover that Levi Strauss was in fact behind the video. And then this pastJuly, a photo essay surfaced of a man walking across America. Note the close up on the jeans near the end when he reaches into his back pocket.

Within a a day it already had half a million hits and featured hipster-band-of-the-moment Edward Sharpe and the Magnetic Zeros on the soundtrack. It even had a Behind The Scenes feature detailing how some indie filmmaker types carefully crafted the effects. The following week, it was noted by some users online that in a video blog posted by one the producers, he points out and mentions "the guy from Levi's", a man wearing a blazer seen standing with them at the Golden Gate bridge.
Now, these videos don't expressively go out and tell the public to buy Levi Jeans. In fact they don't even mention buying jeans at any point, they simply bring attention to the fact that people are doing really incredible and cool tasks while wearing comfortable jeans. And that's where the genius lies.
With these viral videos, Levi Strauss got people thinking about jeans. And when you think of jeans, what brand comes to mind first? Levi Strauss of course. They know they are synonymous with the ever popular leg wear, and they were remarkably (and quite boldly) able to identify that fact and simply chose to promote the actual medium of jeans via sub conscious marketing.
The most important thing to remember when plotting a viral video campaign is to make something that is for your company. Something special and unique that you will be happy with. You can take inspiration from other successful campaigns, but do not try to mimic their idea or style. Do something that your fan base (or target fan base) will enjoy watching, and don't be afraid to be a little silly.
Today's Hot Video is The Ticklish Camel.  It just came out last Thursday and is now garnering serious attention. Could it be the next
Goat Yells Like Man
?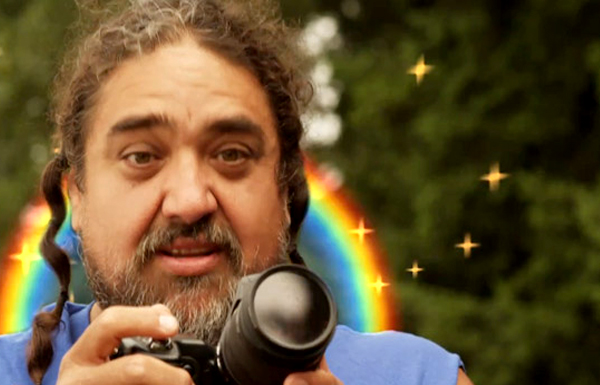 If you have to work in an office during those beautiful summer months and you stare out the window at the sunshine you are not enjoying, viral videos have likely become one of the only sources of joy in your day.
Likely the hottest (see what I did there) video this past season was Double Rainbow, posted by HungryBear9562. If you haven't seen it, I very much recommend you check it out. Even though it was posted in January 2010, it rapidly gained popularity this past July and spawned countless parodies and auto tune remixes. Paul Vasquez, the man behind the camera in the video, is the type of guy who would probably never gain fame in other way. With this clip however, he instantly became a YouTube celebrity, and Double Rainbow became entrenched in the Internet Pop Culture Lexicon forever. The guy seemed a little crazy in the video, and the fact that he was able to leave a smile on so many people's faces gave you a bit of a warm feeling your tummy. A success story if you will.
Until now.
Vasquez has apparently sold out, and is now featured in the latest Windows Live Photo Gallery add. Bad HungryBear9562, very very bad HungryBear9562. The magic of YouTube stars is that the lot of them never really sell out, other than mass manufacturing t-shirts of their meme, appearing in a Weezer video, or going on Television to discuss their fame.
Alas, you can decide for yourself. Do you think this is selling out?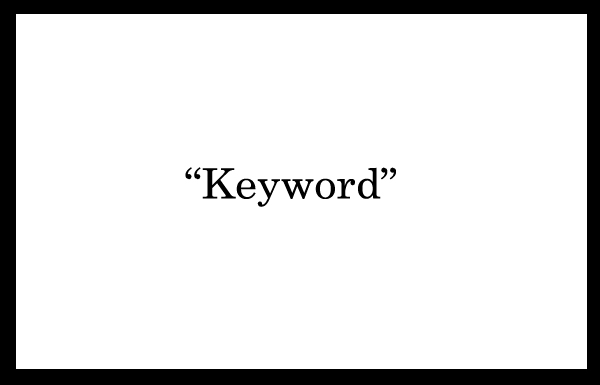 Search Engine Optimization (SEO) is a relatively new component of any business trying to make it big online. Follow our online tips to help your business thrive in the ever expanding online market.
Without Keywords, the likelyhood of people finding your blog or website is very low. However, going overboard on Keywords is a big mistake a lot of  start ups or first time bloggers will make at first.Before you do anything, you will need to understand the keywords that pertain to your business/website. The Google AdWords Keyword Tool is currently the best way to figure this out. It allows you to check out what key words are being searched the most and what sites attract which words. You can also sort it by Country and Language. Play around with it to find out what exactly you are up against, and what keywords will lead people to your business.
When filling your site blog posts, don't write with keywords in mind. Forget them all together. Simply write the post, make sure its clean, neat, and that your message is getting across. Content is the most important part of any website and it must be high quality tangible stuff to keep people coming back. Thinking about keywords in your post before, during, or after the post might muck up your sentence structure and make you look like a poor writer. That is the last thing you want. Rather, save the keywords for your post titles, product descriptions, mission statements, etc (the parts of your website that won't change).
Check back daily for more SEO Tips and Industry Buzz.