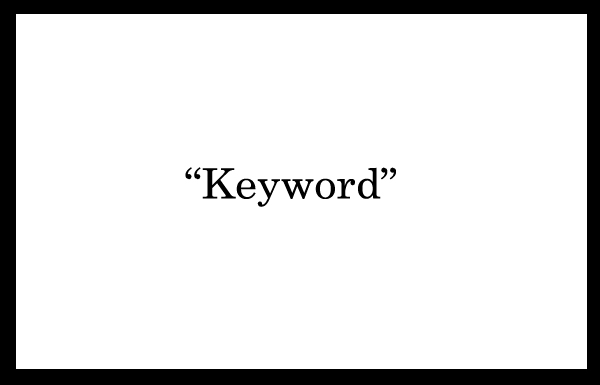 Search Engine Optimization (SEO) is a relatively new component of any business trying to make it big online. Follow our online tips to help your business thrive in the ever expanding online market.
Without Keywords, the likelyhood of people finding your blog or website is very low. However, going overboard on Keywords is a big mistake a lot of  start ups or first time bloggers will make at first.Before you do anything, you will need to understand the keywords that pertain to your business/website. The Google AdWords Keyword Tool is currently the best way to figure this out. It allows you to check out what key words are being searched the most and what sites attract which words. You can also sort it by Country and Language. Play around with it to find out what exactly you are up against, and what keywords will lead people to your business.
When filling your site blog posts, don't write with keywords in mind. Forget them all together. Simply write the post, make sure its clean, neat, and that your message is getting across. Content is the most important part of any website and it must be high quality tangible stuff to keep people coming back. Thinking about keywords in your post before, during, or after the post might muck up your sentence structure and make you look like a poor writer. That is the last thing you want. Rather, save the keywords for your post titles, product descriptions, mission statements, etc (the parts of your website that won't change).
Check back daily for more SEO Tips and Industry Buzz.
Recent Buzz
Buzz Archive
May 2013
M
T
W
T
F
S
S
« Oct
1
2
3
4
5
6
7
8
9
10
11
12
13
14
15
16
17
18
19
20
21
22
23
24
25
26
27
28
29
30
31
Other Pages
Tags