Browsing all articles tagged with the future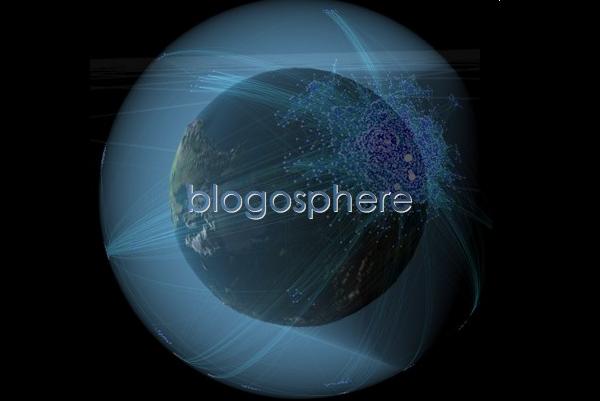 The word blog has a long and storied history that parallels the rise of social media and the internet. We have come a long way from the original blogs on Geocities and other proto-giants of the world wide web. Some may even argue that blogs were the original form of social media, the networks of posters and commentators predating social networks like myspace.
But are they still relevant? With flashier options for social media coming out every day, and with constantly hyped standbys like twitter and facebook all over the news, those seeking for a fully stocked social media campaign will often overlook the significance of the humble blog.
eMarketer released a report on blogging last week about the future of the practice as it stands today. The report contained several interesting findings putting hard numbers to the blogging trend.
As of 2010, just over half the internet population goes on blogs regularly, a number which is expected to hit 60% in the next few years. In addition, 11.9% of internet users in the United States currently own a blog. In terms of interactivity, a brand cannot ask for much more. How much stronger is a thought out response to a blog post compared to a tweetback?
Think about ways that your company could harness blogging to show a more human side to your business. Let us know what you think in the comments and stay tuned for more updates on the art of blogging.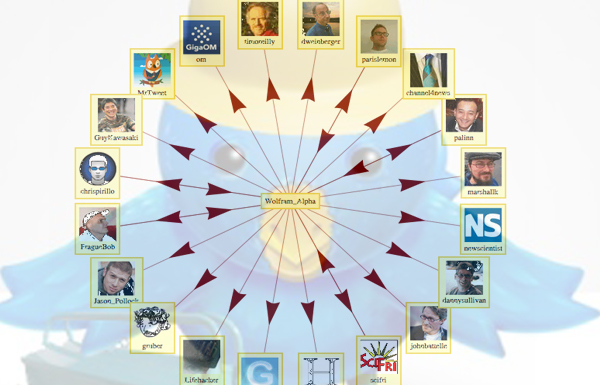 Ross Hoffman of Twitter's Business Development team has recently announced plans to release a free analytics dashboard in the last quarter of 2010. The dashboard will have full functionality for those looking to see how their network functions in terms of retweets and the overall effectiveness of their communications. Tools for analyzing individual users, networks and influence will be included.
Although the service was announced at a summit for sports management, it is sure to be of use to all sorts of businesses seeking to interact through twitter. Now analytics will be available past abstract measures of success beyond followers and number of retweets.
The decision is an interesting one on twitter's part. The company, which has had trouble with coming up with monetization as part of its business plan, is currently planning to offer the new analytic functions for free. The question is, will it stay this way? It wouldn't be surprising to see Twitter rolling out another version of the analytic software with improved functionality a few months down the line, or starting to charge for the current analytics package (although this would likely cause a loss in good will that would be dangerous for a social network company)
Photo courtesy of Keven Lin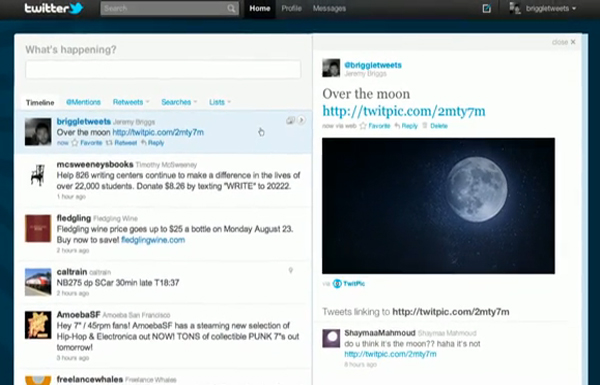 Yesterday at its headquarters in San Francisco, Twitter unveiled the new design that will soon be available to all of its users. The design will allow users to easily share photos and videos, in an effort to circumvent Facebook as the main source of social interaction in the online community.
Rather than try and explain exactly how it works and how Twitter wants you to use it, we'll let their video do the talking. Watch for the new twitter very soon though!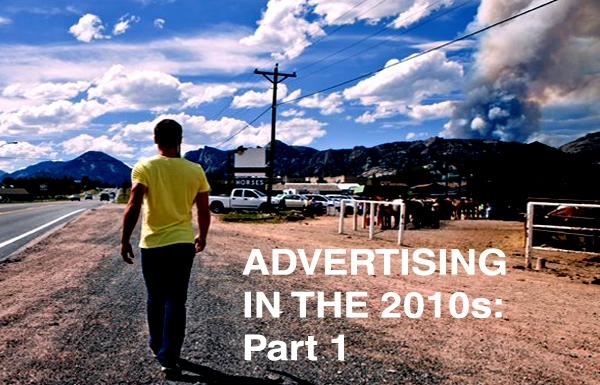 Is it irony, or just coincidence, that in a world where advertising for major corporations is drastically changing every day via Social Media one of the hottest television shows is about the origins of blatant mass marketing? Yes, I'm talking about you MadMen. Stop glorifying a world where catchy tag lines and shiny new products no longer work on the masses of consumers!
Part 1 of our Advertising in the 2010s series will focus on viral video campaigns, in particular, the ones that dress up like a user made amateur video in order to promote their product. Although there have been various online campaigns over the past few years, including the recent Old Spice questions and answers that even garnered a wedding proposal, few have been as cool and brand defining as the ones made by Levi's.
Back in 2008, this amateur video of a man doing Parkour-like jumps into a pair of jeans gained popularity online.

It seemed as though the clip was created by some highly skilled individual amateurs, especially considering the description simply read "Guys do crazy stunts and backflips into their pants". But it didn't take long for the online community to discover that Levi Strauss was in fact behind the video. And then this pastJuly, a photo essay surfaced of a man walking across America. Note the close up on the jeans near the end when he reaches into his back pocket.

Within a a day it already had half a million hits and featured hipster-band-of-the-moment Edward Sharpe and the Magnetic Zeros on the soundtrack. It even had a Behind The Scenes feature detailing how some indie filmmaker types carefully crafted the effects. The following week, it was noted by some users online that in a video blog posted by one the producers, he points out and mentions "the guy from Levi's", a man wearing a blazer seen standing with them at the Golden Gate bridge.
Now, these videos don't expressively go out and tell the public to buy Levi Jeans. In fact they don't even mention buying jeans at any point, they simply bring attention to the fact that people are doing really incredible and cool tasks while wearing comfortable jeans. And that's where the genius lies.
With these viral videos, Levi Strauss got people thinking about jeans. And when you think of jeans, what brand comes to mind first? Levi Strauss of course. They know they are synonymous with the ever popular leg wear, and they were remarkably (and quite boldly) able to identify that fact and simply chose to promote the actual medium of jeans via sub conscious marketing.
The most important thing to remember when plotting a viral video campaign is to make something that is for your company. Something special and unique that you will be happy with. You can take inspiration from other successful campaigns, but do not try to mimic their idea or style. Do something that your fan base (or target fan base) will enjoy watching, and don't be afraid to be a little silly.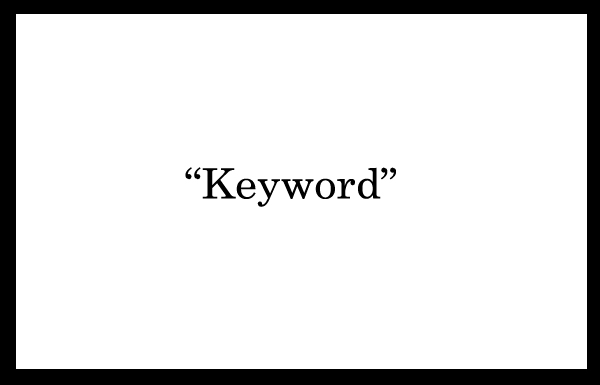 Search Engine Optimization (SEO) is a relatively new component of any business trying to make it big online. Follow our online tips to help your business thrive in the ever expanding online market.
Without Keywords, the likelyhood of people finding your blog or website is very low. However, going overboard on Keywords is a big mistake a lot of  start ups or first time bloggers will make at first.Before you do anything, you will need to understand the keywords that pertain to your business/website. The Google AdWords Keyword Tool is currently the best way to figure this out. It allows you to check out what key words are being searched the most and what sites attract which words. You can also sort it by Country and Language. Play around with it to find out what exactly you are up against, and what keywords will lead people to your business.
When filling your site blog posts, don't write with keywords in mind. Forget them all together. Simply write the post, make sure its clean, neat, and that your message is getting across. Content is the most important part of any website and it must be high quality tangible stuff to keep people coming back. Thinking about keywords in your post before, during, or after the post might muck up your sentence structure and make you look like a poor writer. That is the last thing you want. Rather, save the keywords for your post titles, product descriptions, mission statements, etc (the parts of your website that won't change).
Check back daily for more SEO Tips and Industry Buzz.