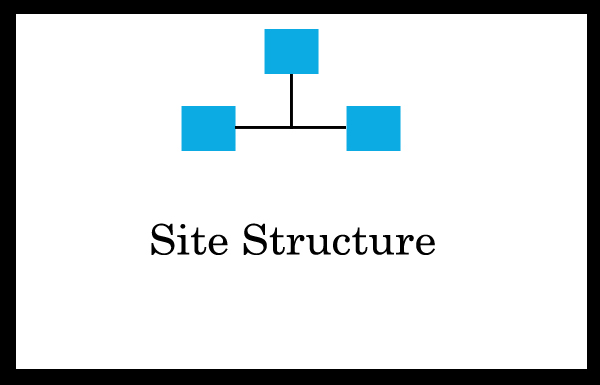 Search Engine Optimization (SEO) is a relatively new component of any business trying to make it big online. Follow our online tips to help your business thrive in the ever expanding online market.
Content is King in SEO. No matter what. But after Content, the layout of the very same site who's search results you are trying to optimize is a pretty important second. If your site is not properly structured, its chances of coming up in a search diminish rapidly.
Depending on the size of your site, you may need a Site Map. The more pages on your site, the harder it will be for Google to differentiate between them. Who would have thought that Google would need your help? Well it does, and that comes in the form of a sweet and simple map, so that users can be sent to the home page much more often. Plus, if your site (or business) is very intricate and in-depth, a map will also aid the users, and you definitely want them to find it easy.
"A site map should not be the primary navigation on your web site it should complement it." – Web Developer Notes
Keeping on the topic of site depth, Domains are another important aspect. Create many of them. With several names. And make sure they all contain the right Keywords, so that search engines can find them easily. When it comes to Domains, consider the web like a prize raffle. If you only buy one ticket, you only have one chance to win the prize All Inclusive Vacation. But if you buy several tickets, you will have multiple chances to win, and wake up on the beach in Bora Bora (in this case, the prize is people visiting your site and buying your product/reading what you have to say).
One more thing to keep in mind, and we probably should have mentioned it in the Keywords tip, is Bolded words. Search Engines hate that. It confuses them and they will pick an un-bolded word before a bolded one, hence your site will fall further down in the ranking. This is something to watch for when giving titles to your pages/blog posts.
Check back daily for more SEO Tips and Industry Buzz.
60 Comments to "SEO Tip #2: Site Structure"
Recent Buzz
Buzz Archive
May 2015
M
T
W
T
F
S
S
« Jan
1
2
3
4
5
6
7
8
9
10
11
12
13
14
15
16
17
18
19
20
21
22
23
24
25
26
27
28
29
30
31
Other Pages
Tags